Clyde Crashcup is perhaps the greatest visionary and inventor of all time. We have not seen him or Leomado for a long time, but their influence is still deeply felt.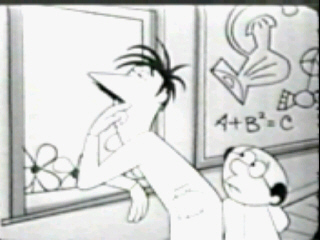 Clyde and Leomado At Work
Here are some more pictures of Clyde and some of his projects, and a short video of Clyde as he Invents the Wife.