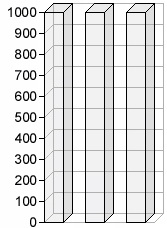 $
8
8
0
$
1
7
5
8
9
8
0
3
2
$
5
8
0
$
1
7
5
8
9
8
0
3
2
$
1
9
0
$
1
7
5
8
9
8
0
3
2
$
8
2
6
$
1
7
5
8
9
8
0
3
2
$
4
9
2
$
1
7
5
8
9
8
0
3
2
$
2
7
6
$
1
7
5
8
9
8
0
3
2
$
9
5
2
$
1
7
5
8
9
8
0
3
2
$
7
2
8
$
1
7
5
8
9
8
0
3
2
$
2
8
3
$
1
7
5
8
9
8
0
3
2
GROSS SALES BY PRODUCT SEGMENT 1996
GROSS SALES BY PRODUCT SEGMENT 1997
GROSS SALES BY PRODUCT SEGMENT 1998

Human Health

Biotechnology
Agriculture
Human Health
Our largest product group includes active pharmaceutical ingredients (APIs) used in both ethical and generic prescription drugs and over-the-counter products, advanced pharmaceutical intermediates and personal care products.

Biotechnology
With the acquisition of Biologix, a manufacturer of endotoxin detection substitutes. Biologix products were essential tools in fine chemical research and manufacturing of biopharmaceutical products.

Agriculture
Products in the Agriculture segment include fine chemicals produced for a select group of customers manufacturing products for crop protection and animal feeds. Technical capabilities enable us to partner with key end users that maintain a strong market position.
Business scalled by adding additional vertical industry teams New comittee gives us depth and breadth to manage expected growth New international operations team, finance, recruiting and human resources